Perhaps unsurprisingly, Tokyo has been associated with various world records. Some of these may not come as a surprise but do read on….
1. The Tokyo Sky Tree
At 634 metres, The Tokyo Sky Tree may not be the world's highest man-made structure (it is second) but it is the world's tallest free standing tower. Standing at almost twice the height of Tokyo Tower, Sky Tree can be seen from many parts of Tokyo and beyond.
Some interesting facts about the Sky Tree:
Sky Tree was originally designed to be 610 m but a decision was made to increase its height to 634 m (due to other structures being built potentially topping 610 m)
The height of 634 (in metres) can be read as mu-sa-shi in Japanese which is a reference to the historical Musashi Province of which the present day Tokyo was part of
The architecture firm (

日建設計 – Nikken Sekkei)

in charge of the Tokyo Sky Tree was also involved in the Tokyo Tower design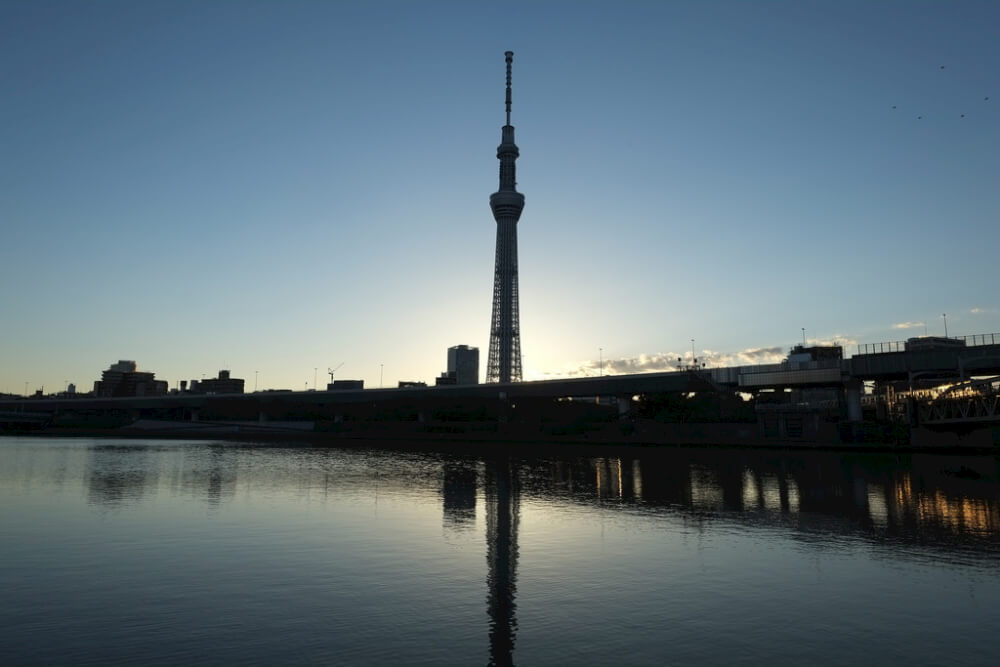 On a clear day, Mount Fuji can be seen from the Sky Tree: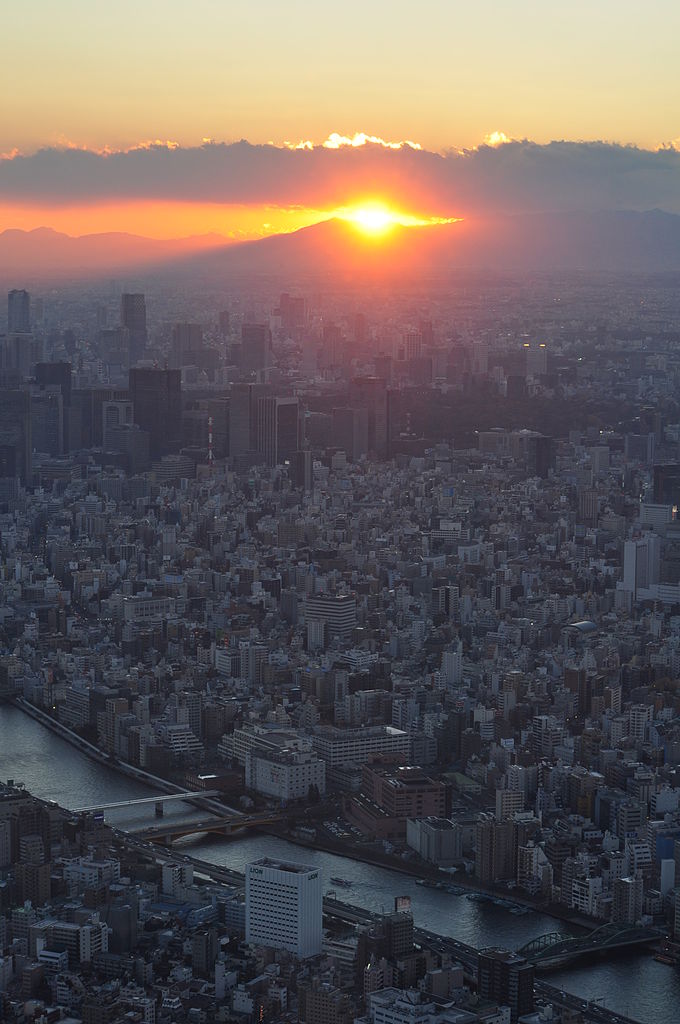 2. Shinjuku Ward
Shinjuku Ward is the home to many existing world records, the one that is most commonly known being Shinjuku Station's claim to the busiest train station in the world. An average of 3.5 million people use the station daily which adds up to about 1.2 billion commuters in a year! This is not surprising considering that the station is the confluence of 12 train and subway lines, with more than 30 tracks and 200 exits!
Incidentally, the second and third busiest stations are also found in Tokyo (Shibuya and Ikebukuro stations respectively).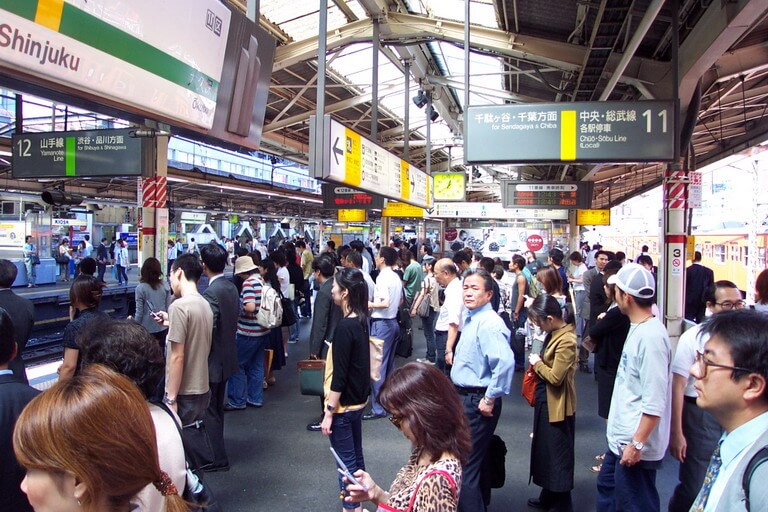 At 1991 World Championships held in the National Olympic Stadium (known simply as the National Stadium now) in Kasumigaoka, Shinjuku, several superhuman feats were achieved. First off, at age 30, Carl Lewis regain his world record in the 100 m sprint with a time of 9.86 s (which stood for 3 years).
Lewis was also a long jumper who was unbeaten in 10 years and raring to break the 22 year old world long jump record of 8.90 m (belonging to Bob Beamon). In the long jump event, Lewis eventually managed a wind-assisted jump of 8.91 m, only to be beaten by Mike Powell, who jumped 8.95 m, setting a new long jump world record which stands till today.
Shinjuku is home to several other records that are less prominent. The longest career as a postal worker (53 years and 48 days) record was achieved by Miyaoka Takashi, who worked in the Shinjuku postal office from 1958 to 2011. The record for most number of people wearing yukata was set at the Nippon Seinenkan Hall in Shinjuku in 2012. The nearby Meiji Jingu Stadium was also the venue for a former world record – largest number of toasts (as in beer) in a single venue.
While not an officially verified record, Kagurazakahanten in Iidabashi, Shinjuku, is known to serve the world's largest gyozas. Apart from the gigantic gyozas, the shop also serves dishes such as 100 gyozas and huge plates of chahan (fried rice):
3. Tsukiji Market
The 23-hectare Tsukiji 'Fish' Market is known locally as just the Tsukiji Market (築地市場) as it deals with fruits and vegetables on top of seafood. Regardless, this market can usually be found on the itineraries of tourists visiting Tokyo and understandably so.
With an employee count of over 60,000, and the handling over 900,000 tonnes of seafood, vegetables and fruits per year, the Tsukiji Market is the largest wholesale fish and seafood market in the world and among the largest markets for wholesale foodstuff. The market deals with an average of around USD 18 million worth of seafood and USD 3 million worth of fruits and vegetables daily.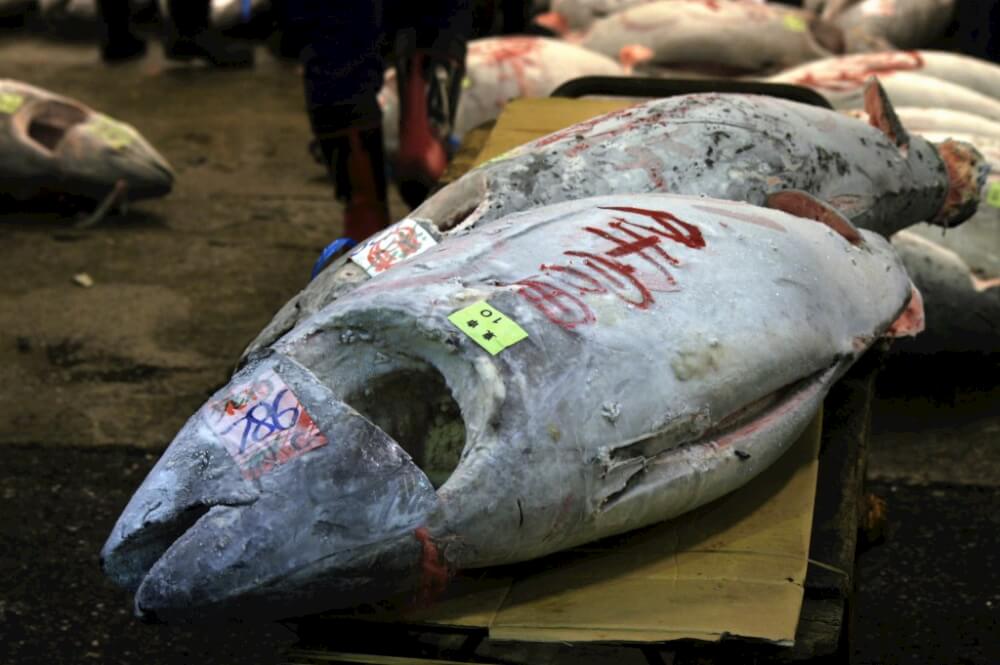 In 2013, during the new year auction at Tsukiji Market, a 222 kg bluefin tuna went under the hammer for 155.4 million yen (around USD 1.76 million at interest rates then). Kiyomura (which owns sushizanman chain) paid almost three times the cost of the previous record (56 million yen) for the top fish in the auction, and it remains the world's most expensive fish.
Comments