Thinking of where is the best place to visit in Japan during April/May? Hitachi Seaside Park is the perfect day trip as it is only 90 min drive from Tokyo station. It is a huge park located right next to the sea in Ibaraki Prefecture.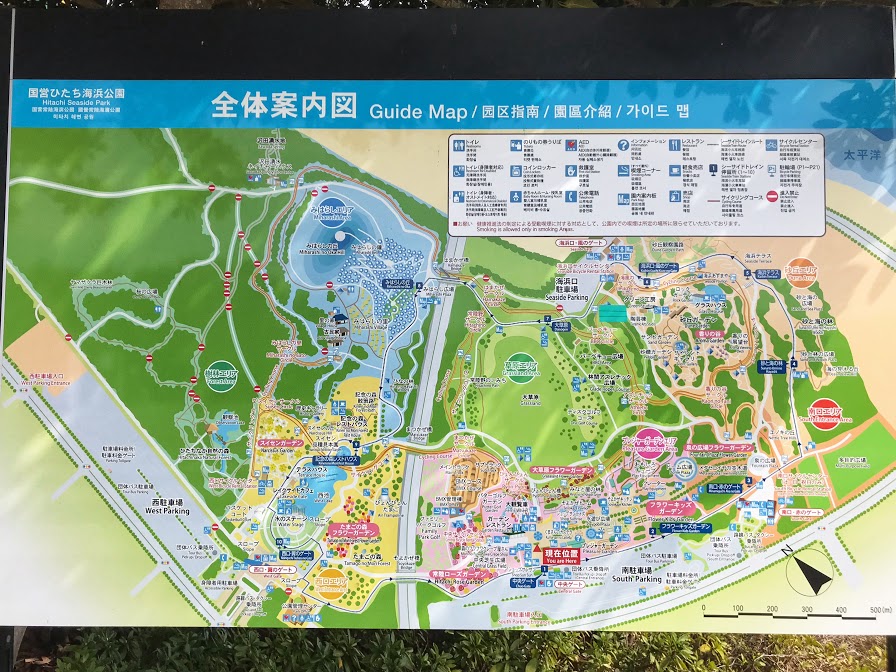 As you can see from the map, there are 3 parking areas: South Parking, West Parking and Seaside Parking. If you are visiting with children, we recommend parking at the South Parking since it is right next to a theme park and lots of food stalls.
Things to do
The park is most famous for its beautiful flower fields. The nemophila, which blooms from mid April to early May, is one of the more popular times to visit. Here is the flower calendar.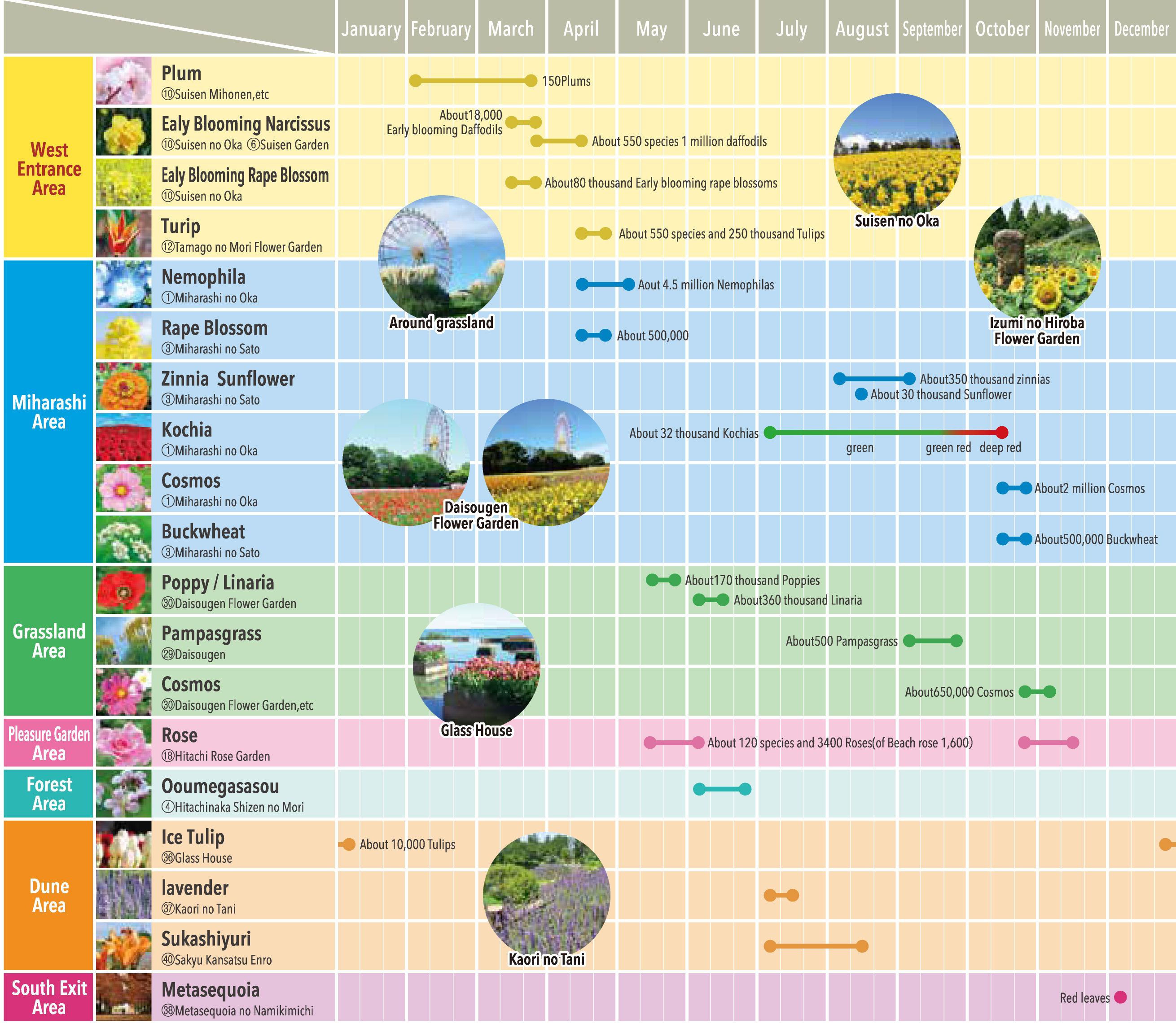 There are plenty of other activities available at the park. A theme park, disc golf course, a BMX track, athletic play area, air trampoline, BBQ area and a wading pool in the summer. These activities are mainly near the Chuo Gate, next to South Parking. If you wish to relax, you can choose to picnic in the grassland areas.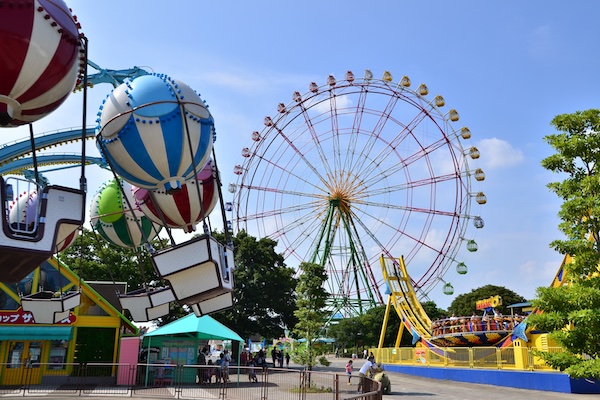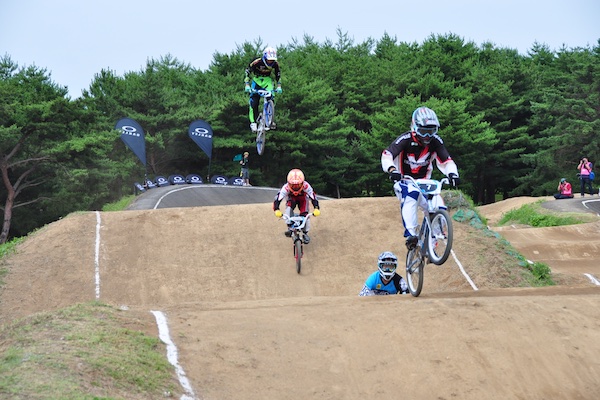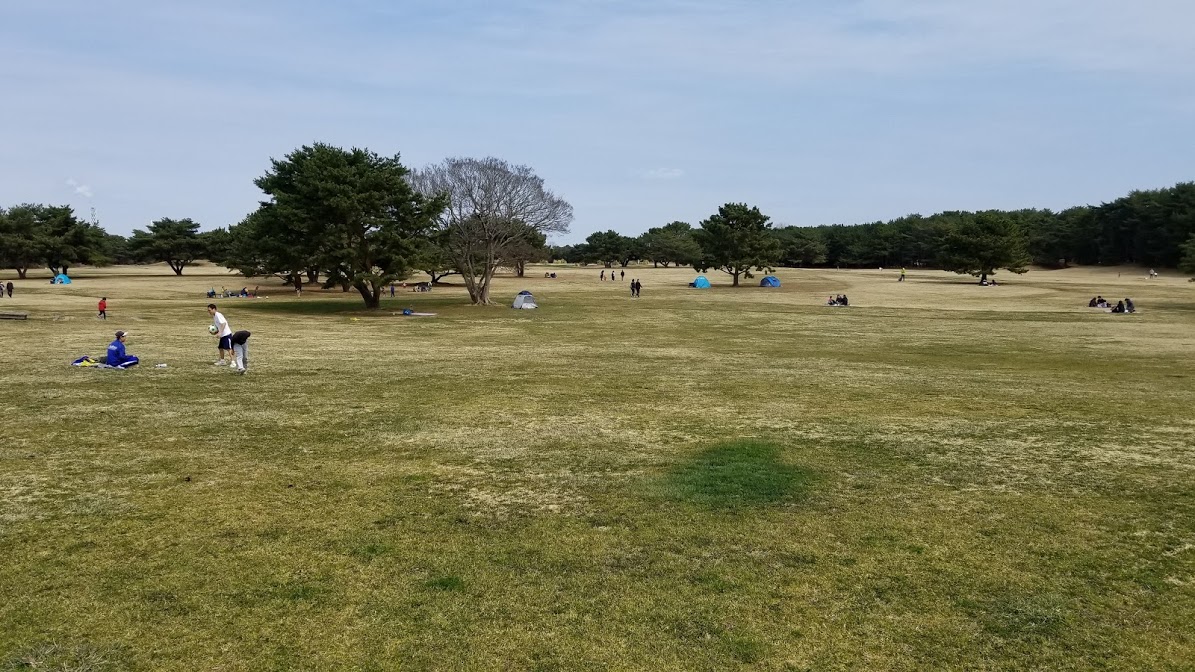 Food
There are food stalls, a restaurant and a few cafes in the park. We recommend getting the cute bear shaped castella or having a drink at the Sea Side Cafe.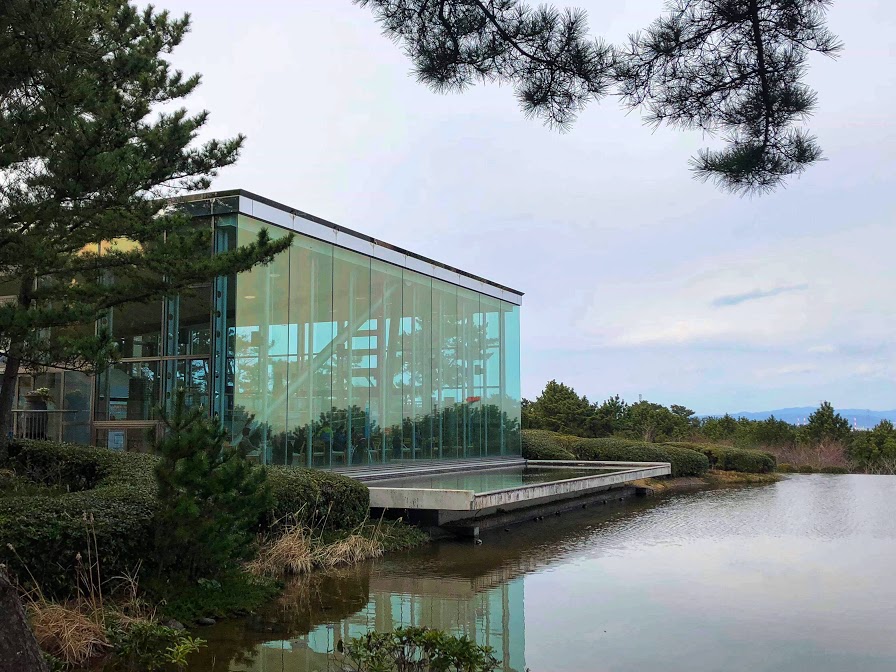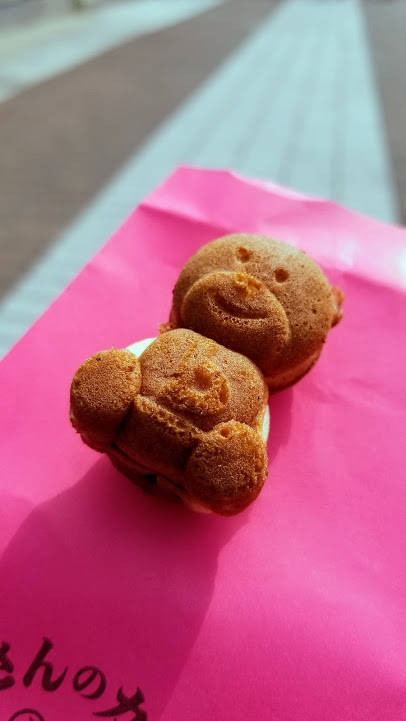 Getting Around (in the park)
At a staggering size of 200 hectares, most people choose to either take the train or rent bicycles to go around the island. The train cost 500 yen per person (free for children under 3 years old), unlimited rides. The bicycles are between 250 yen to 600 yen for 3 hours depending on type. A child's bicycle is 250yen, adult 400yen, and 600yen for an assisted bicycle (including mamachari).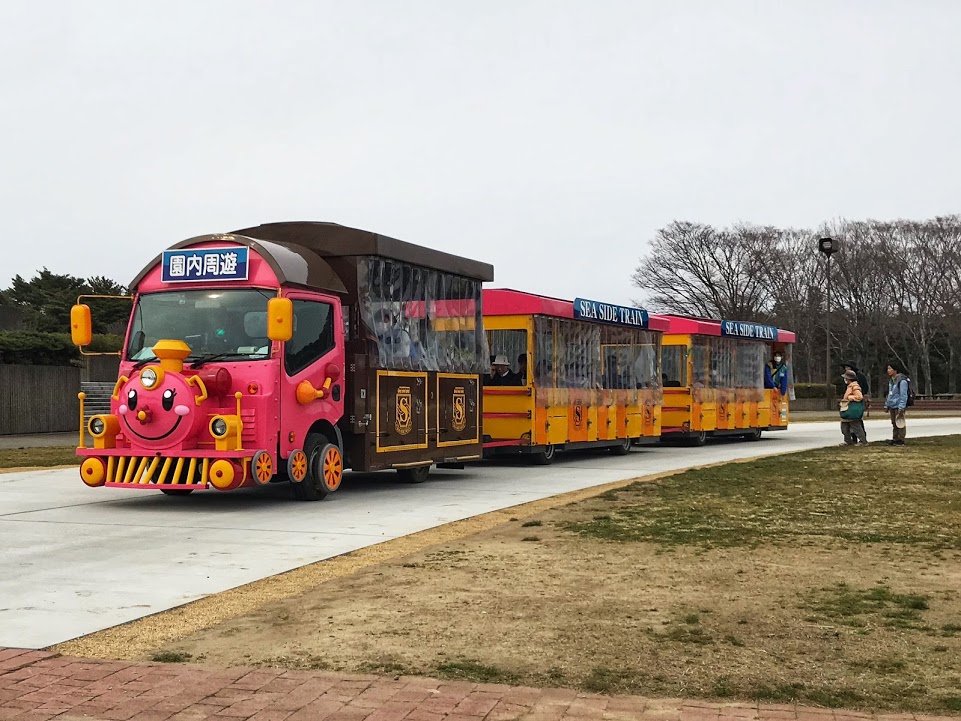 Getting there
By car: 90 minutes drive from Tokyo station. Parking is at 510 yen per car.
By train/bus: 85 mins by express train from Shinagawa Station, then a 15 mins bus ride from Katsuta station or 20 mins walk from Ajigaura Station.
Entrance Fee
450 yen per entry. Free for children 15 and under.
Comments