Indoor skydiving is a way to experience skydiving without all the risks of having to jump out of a plane. Less than an hour drive away from central Tokyo, Flystation is located in Koshigaya, Saitama, near to the huge Aeon Laketown Outlet Mall.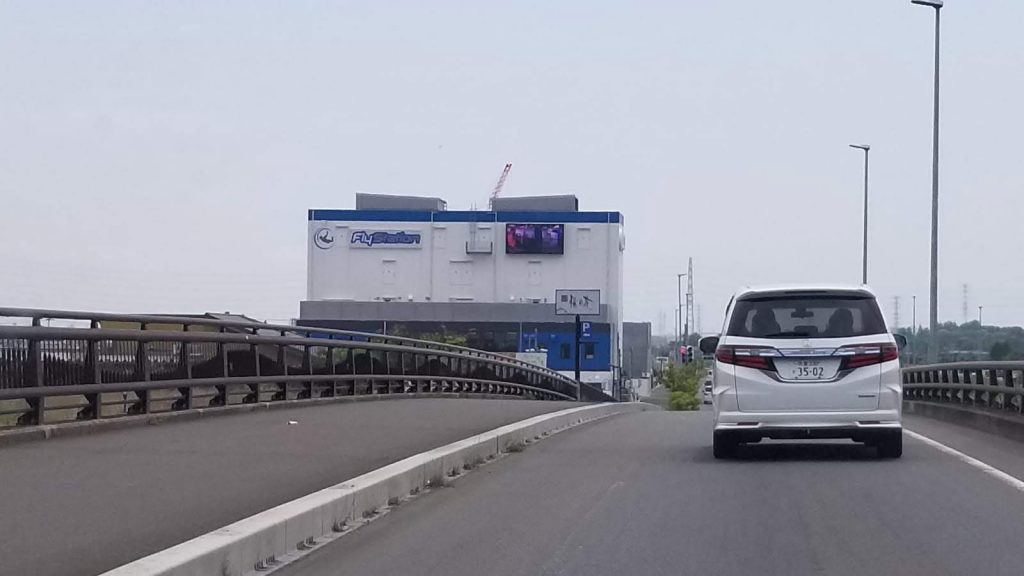 Here is what to expect during your experience at Flystation:
Preparation
At the entrance, register and decide on your skydiving plan. (Our readers get 500yen off each! More info at the bottom of the post). The basic plan includes an open faced helmet, skydiving suit rental, 1 minute of air time and photos/videos of your experience. You can choose to upgrade the helmet to a full faced helmet (500yen), or rent a neck gaiter (bring your own if you have one) to cover your nose and mouth (200yen). Either of these are recommended for a more pleasant flying experience since the air in the tunnel is extremely strong.
Another available option is the 'taxi flyer', where an instructor will hold you and spin with you up and down the tunnel (600yen).
After registration, you'll receive your helmet, ear plugs, and skydiving suit. Put your suit on, place your belongings in your locker (no extra charge), then proceed for a brief flying lesson.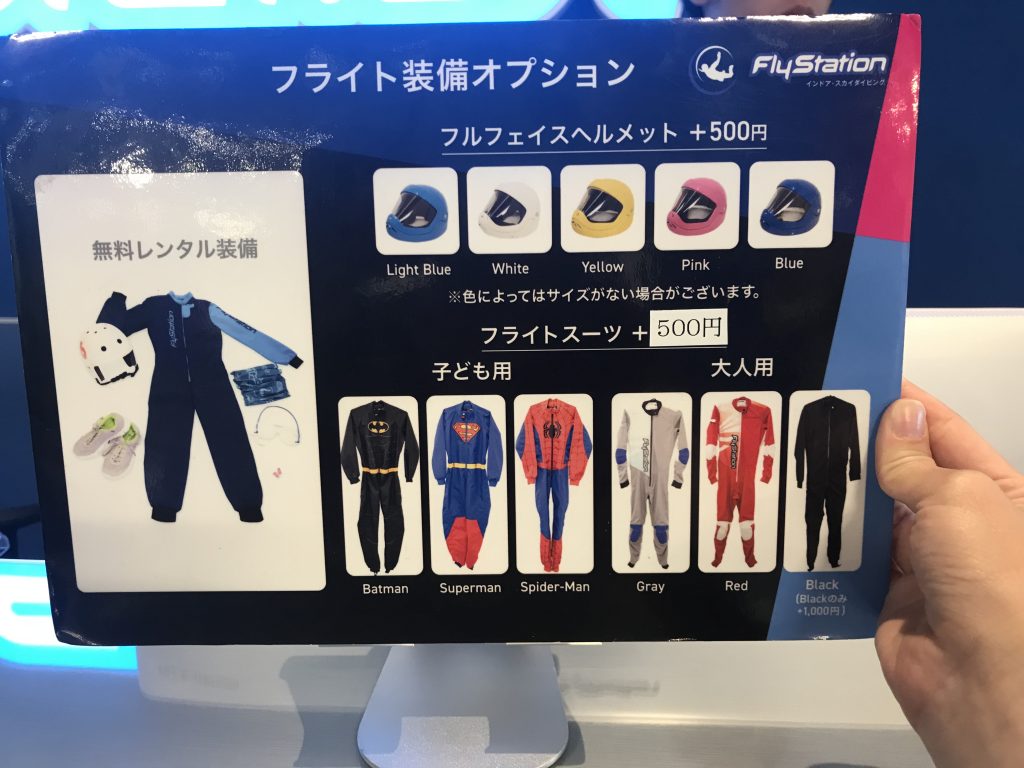 Flying Lesson
The flying lesson is conducted in a training room. The instructor will demonstrate the right flying posture and teach some hand signals. Next, you'll get some practice before the actual flying experience in the tunnel. The lesson can be done in both Japanese and English.
Skydiving time!
After the flying lesson, you'll be asked to put on your ear plugs and helmet. You then enter the air tunnel area to wait your turn to enter the tunnel. Each diver then gets a minute in the tunnel so the wait from here will not be long. The wait for your turn can be a bit nerve wrecking (at least for me), but it was insanely enjoyable! My daughter and her friend, both 6 years old, really wanted another go!
The instructors were very professional, and always helped us in the tunnel even if our flying postures were not good. I am particularly impressed by how they managed to move around quick enough to guide me with their hand signals although I was forever facing a different way.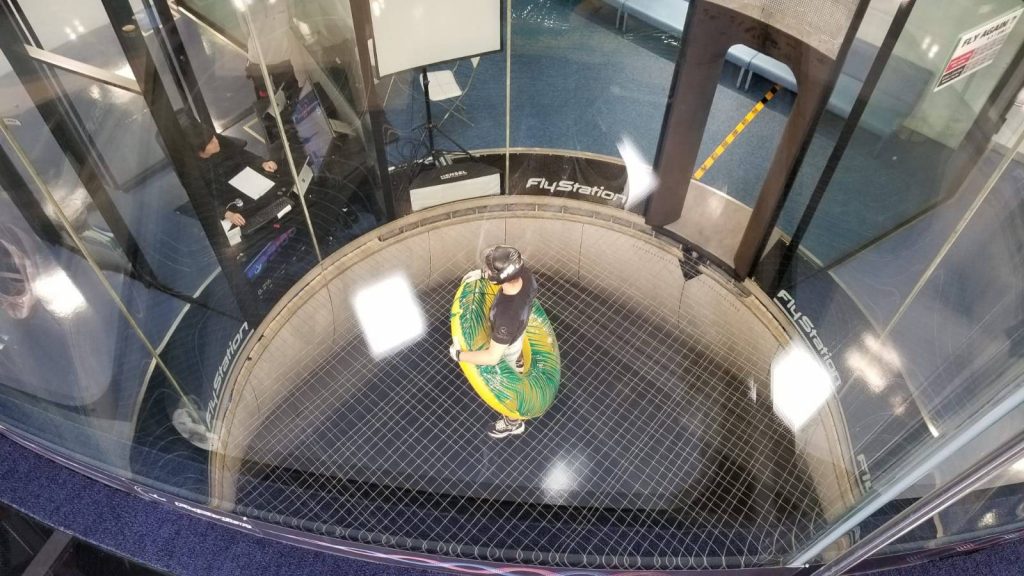 Your skydiving video
You can get a copy of your photos/videos online almost immediately after your skydiving ends. When you return the skydiving suit, the staff will give you a link to your video online.
There is a cafe, a small play area for young children and plenty of seats to relax on while you hang around and watch others skydive.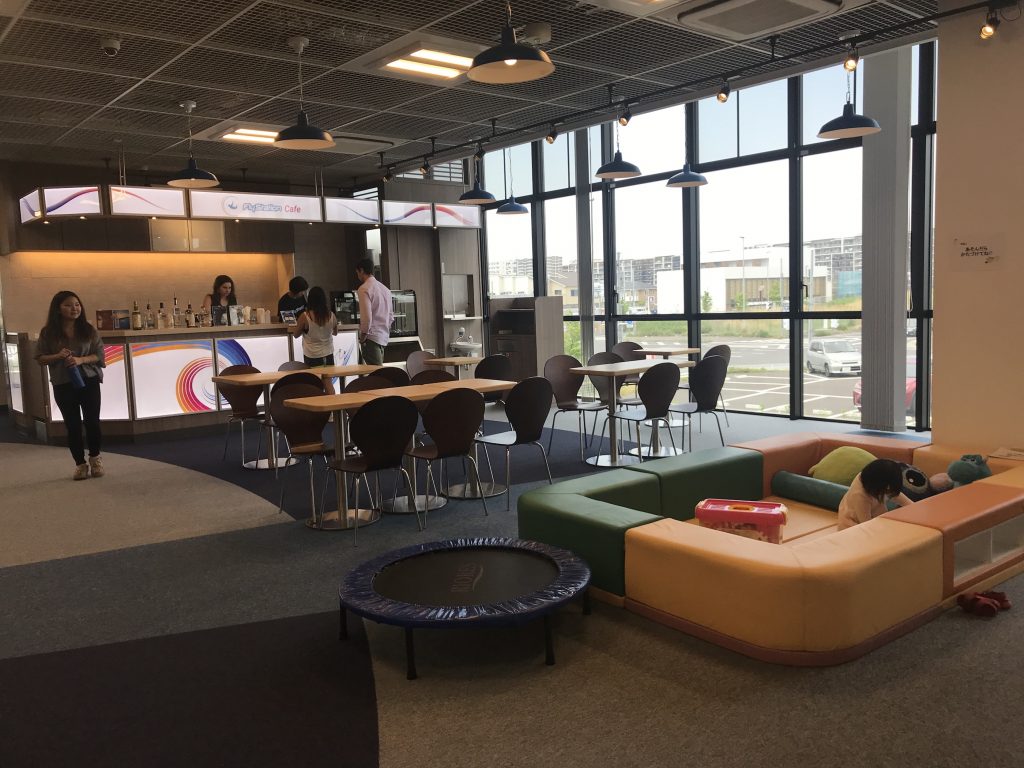 Where and how much
Location: 6 Chome-19-3 Lake Town, Koshigaya, Saitama 343-0828. About an hour drive from Tokyo station or 12 mins walk from Koshigaya Lake Town Station. Free parking on site.
Cost: On weekends, 5000yen for adults, 4700yen for children aged 4 and above. On weekdays, 4500yen for adults and 4200yen for children. Children under 4 are not allowed in the tunnel, but are free to enjoy other activities.
500 yen off for our readers
Readers of Tokyo from the Inside will receive 500yen off each. Show the following coupon during payment and the discount will be applied!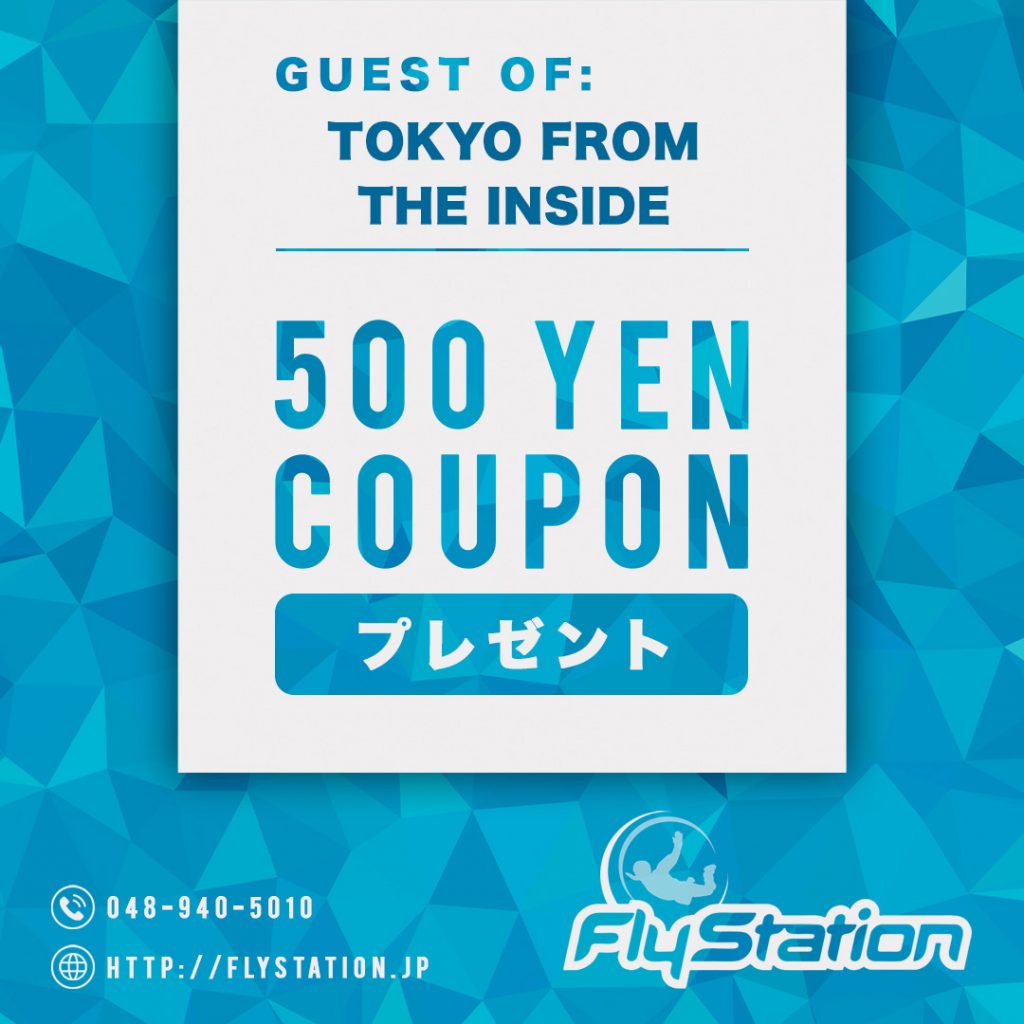 Comments