Do you wish to enjoy a BBQ without having the hassle of preparing all the equipment and food? Here is a list of BBQ areas where you go empty-handed, and everything is prepared and ready for you.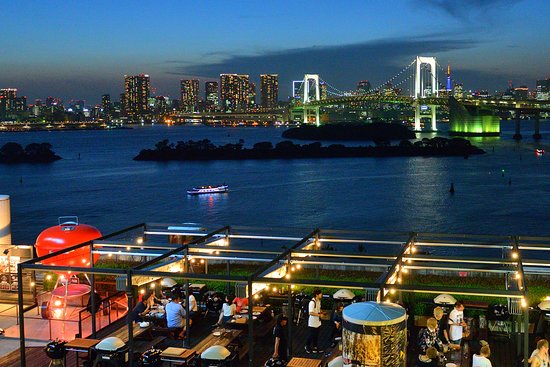 First on our list of best BBQ spots in Tokyo is Weber Park. Located on the roof of AquaCity, you get a good view of the rainbow bridge while enjoying your BBQ. They also provide BBQ classes, and have a store selling BBQ equipment.
Opening period: Mar – Nov
Opening time: 11am-3pm / 5pm – 9:30pm
Cost: If you choose to bring your own food and drinks, there is a entry fee of 2000yen per person. Entry fee waived if you choose to purchase their meats, which is from 3500yen per person. Free entry for children 5 years old and below; 6-12 years old are requested to purchase a child's meal at 1000 yen each.
Access: Aquacity Odaiba, Minato Ku, Daiba 1-7-1. 1 min walk from Daiba station or 6 mins walk from Tokyo Teleport station.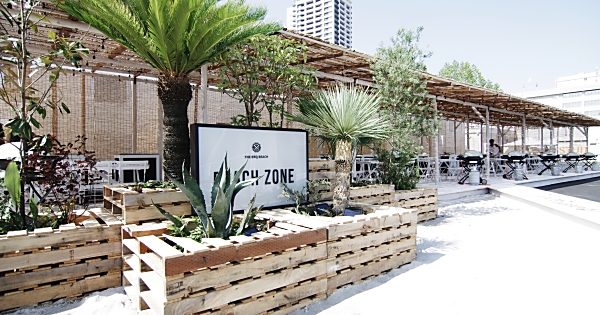 Located at Odaiba Decks, this BBQ spot has a nice view of the beach. Great atmosphere with good food.
Opening period: Apr – Nov
Opening times: 11:15am – 10:15pm
Cost: Table charge of 2000yen per adult, 1000yen per elementary school student. A set of food costs 3980yen per set.
Access: Minato, Daiba 1-6-1. 6 mins walk from Odaiba Kaihinkoen station.
3. Wild Magic – The Rainbow Farm, Toyosu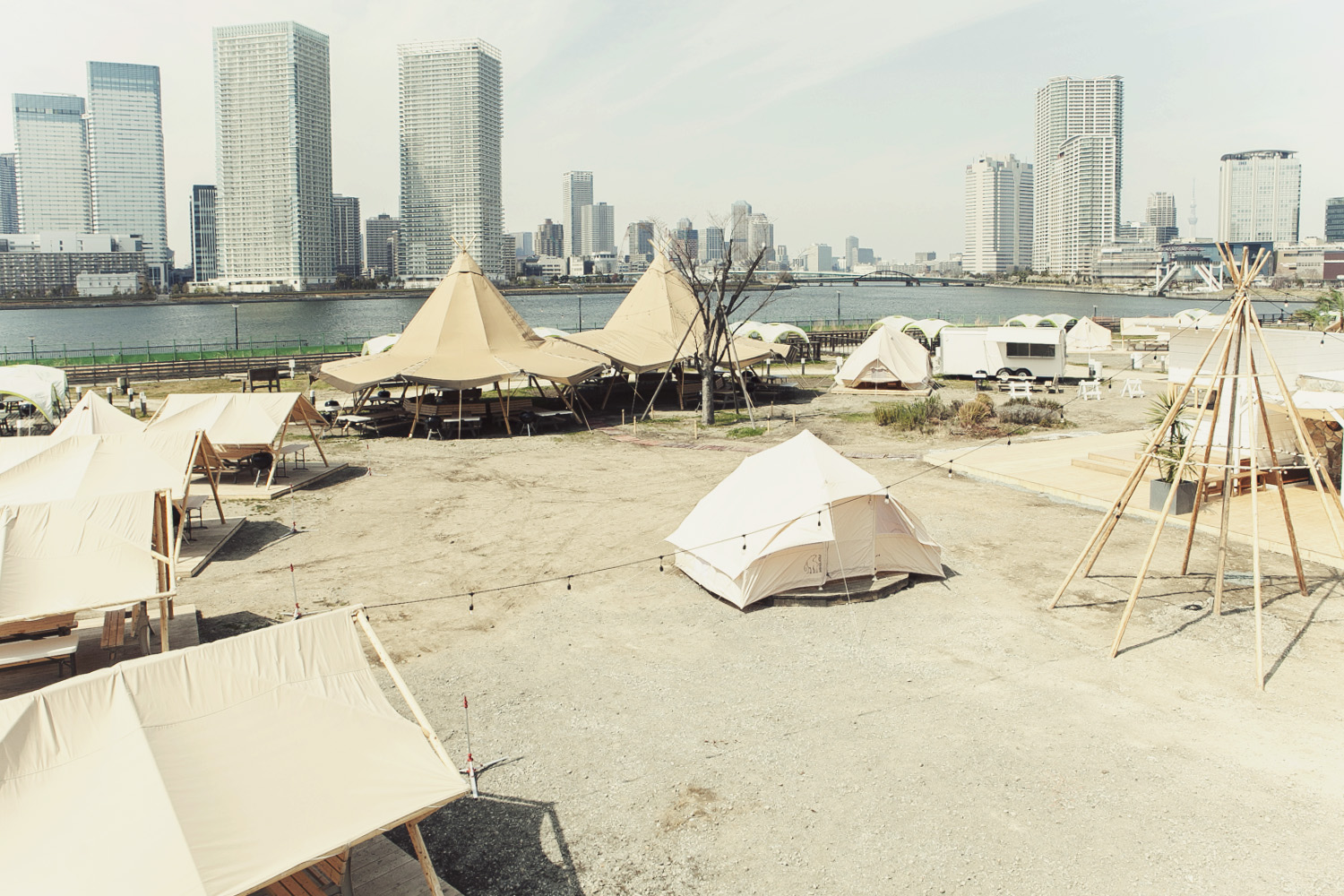 A popular BBQ area in Toyosu that was recently revamped in 2017. This is a huge BBQ area offering many options, from a basic BBQ table under a tent to larger areas to accommodate large groups of people (up to more than 80 pax!). A separate family BBQ area, a cafe and a bar also available on site. It is also located near Lalaport Toyosu, a big mall perfect for families.
Opening period: Mar to Dec
Opening times: 10am – 10pm
Cost: No cover charge. From 5000yen per person for a set of food. A standard set includes 300g of meat (sirloin steak, roast pork, chicken leg), veggies on a stick, marshmallows and BBQ sauce.
Access: Koto-ku, Toyosu 6-1-23. 1 min walk from Shin Toyosu station, 10 mins walk from Toyosu station. No parking spots but you can park your car next to your BBQ tent, depending on area.
4. Wild Beach – Yellow Vibes, Shinjuku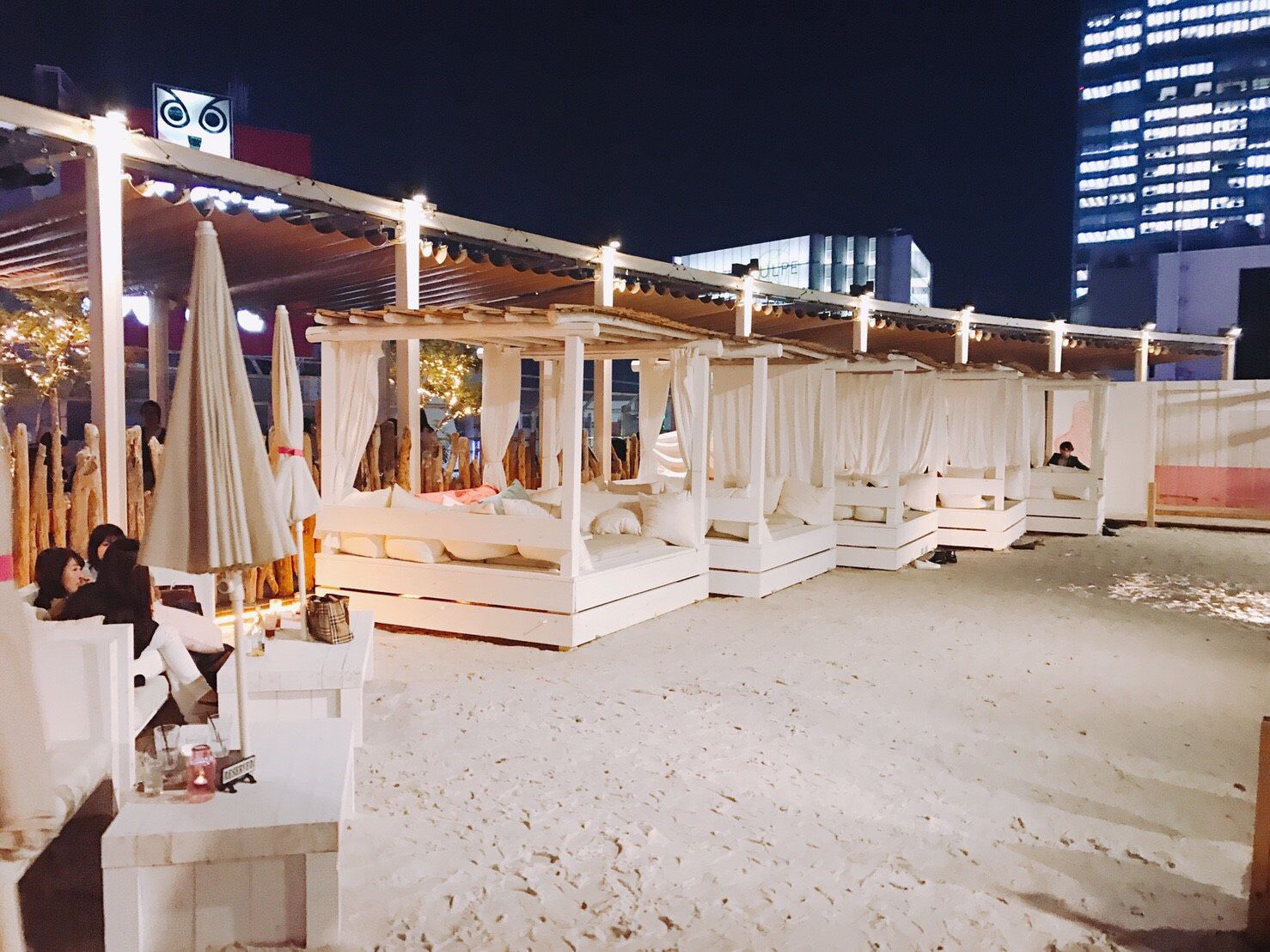 Located conveniently on the roof of Lumine EST of Shinjuku station, Wild Beach is very popular among women. On top of offering tasty sets of BBQ food, they provide a variety of colorful and Instagram-worthy drinks and desserts! You can also choose to visit the cafe just for drinks or desserts.
Opening period: Mar to Oct
Opening times: 11am to 10:30pm on weekdays, 11am – 11pm on weekends.
Cost: From 5,500yen per person. Additional charge for special seatings on their outdoor sofas. Reservations preferred because of specific seating times.
Access: Shinjuku Ku, Shinjuku 3-38-1. Roof of Lumine EST department store. Located right at Shinjuku station.
Comments