Chanced upon a deal on Jalan.net which features up to 50% off hotel booking prices at Official Hotels, Partner Hotels and "Good Neighbour" Hotels of Disney Resort (Japan) for the period of April 2016 to July 2016. If you are familiar with prices of the Disney Ambassador Hotel, some of these deals will look insanely worthwhile.
Hotels included in the deal are:
Official Hotels
Sunroute Plaza Tokyo
Sheraton Grande Tokyo Bay Hotel
Hotel Okura Tokyo Bay
Tokyo Bay Maihama Hotel Grand Resort
Tokyo Bay Maihama Hotel
Partner Hotels
Mitsui Garden Hotel Club Tokyo Bay
Palm and Fountain Terrace Hotel
Hotel Emion Tokyo Bay
Urayasu Brighton Hotel Tokyo Bay
Good Neighbour Hotels
Hotel Metropolitan Edmont
Hotel Sunroute Ariake
Hotel Grand Pacific Le Daiba
Hotel East 21 Tokyo – Okura Hotels and Resorts
Here are some of their locations and the bus that can bring you around: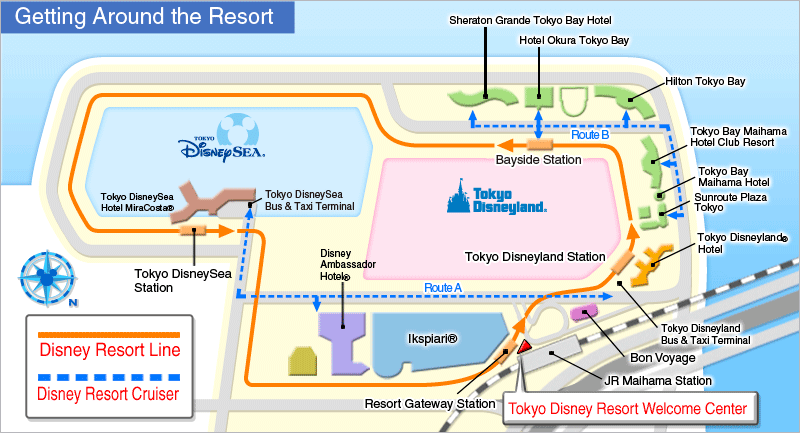 The big catch is that everything is in Japanese! If you need help, try asking on this Facebook group.
Here is the link to the deal:
http://www.jalan.net/theme/tdr/tdr_hangaku/
Comments