The following are minecraft projects, found on the internet, based on real Japanese locations. For the uninitiated:


Minecraft is a game about breaking and placing blocks. At first, people built structures to protect against nocturnal monsters, but as the game grew players worked together to create wonderful, imaginative things. –

Minecraft.net

 URLs for the projects can be found in the caption of the pictures. Enjoy!
1/8,000 Map of Japan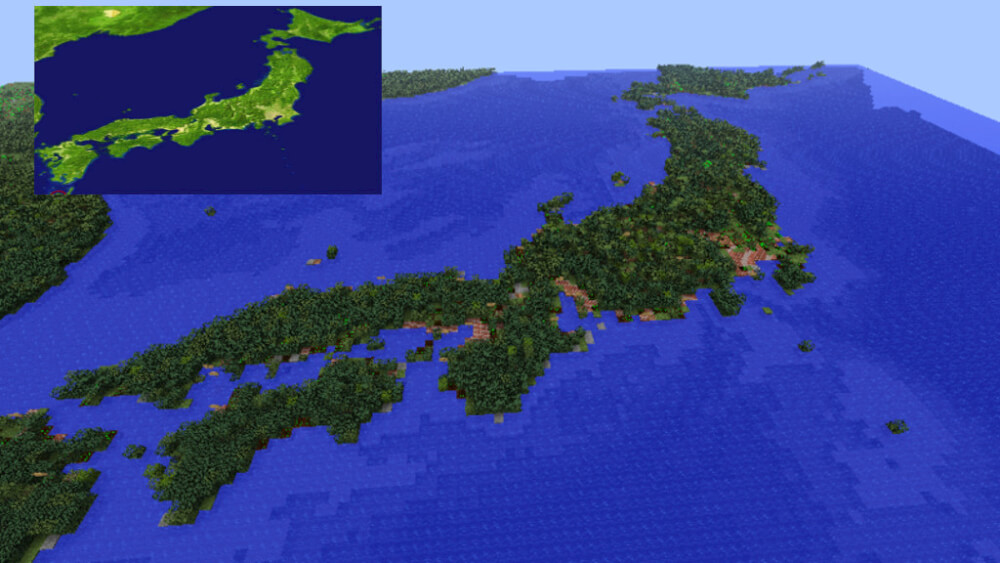 Japan is an island nation in East Asia located in the Pacific Ocean, it lies to the east of the Sea of Japan, China, North Korea, South Korea and Russia, stretching from the Sea of Okhotsk in the north to the East China Sea and Taiwan in the south. – Wikipedia
Tokyo Disneyland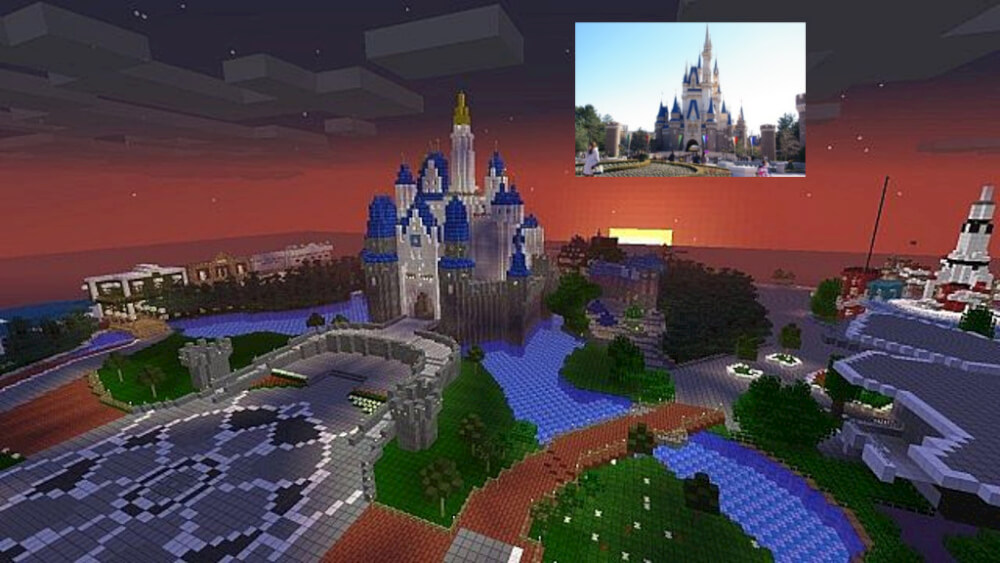 Tokyo Disneyland is a 115-acre theme park at the Tokyo Disney Resort in Urayasu, Chiba, Japan, near Tokyo. – Wikipedia
Tokyo Tower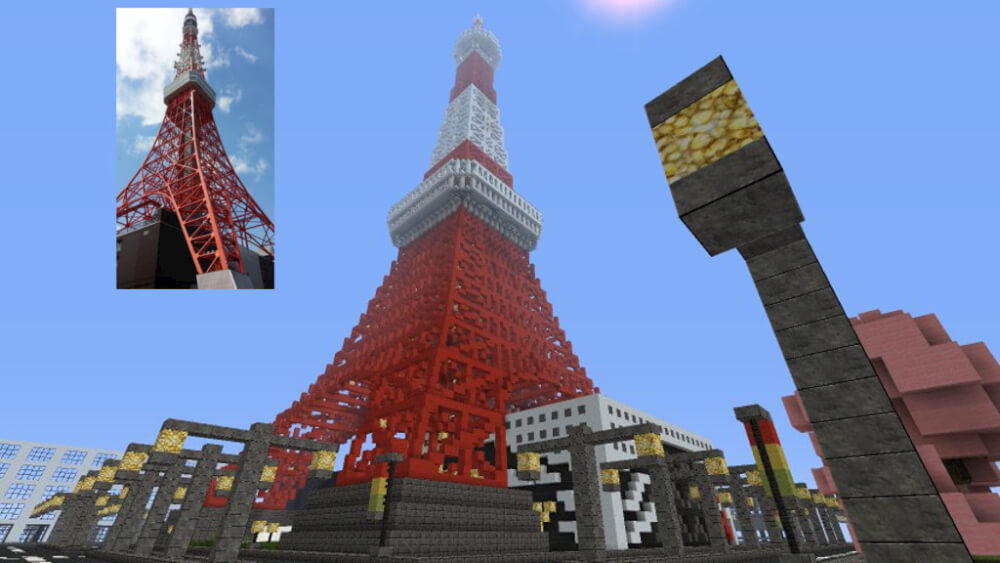 Tokyo Tower is a communications and observation tower located in the Shiba-koen district of Minato, Tokyo, Japan. At 333 metres (1,093 ft), it is the second-tallest structure in Japan. The structure is an Eiffel Tower-inspired lattice tower that is painted white and international orange to comply with air safety regulations. – Wikipedia
Azuchi Castle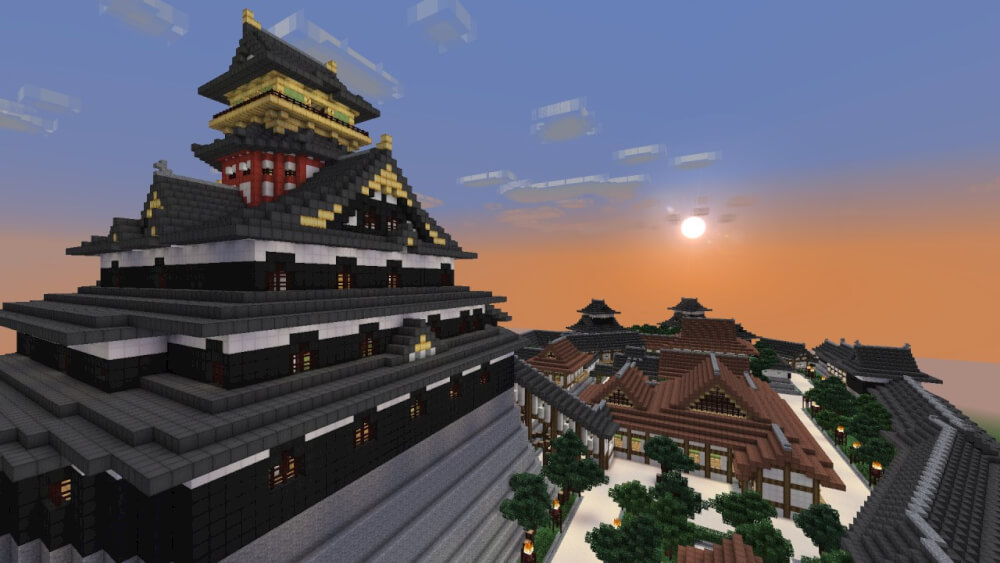 Azuchi Castle was one of the primary castles of Oda Nobunaga. It was built from 1576 to 1579, on the shores of Lake Biwa, in Omi Province. in the summer of 1582, just after Nobunaga's death at Honnoji, the castle was attacked by the forces of Akechi Mitsuhide, Nobunaga's betrayer, the castle was burned down. – Project description
Himeji Castle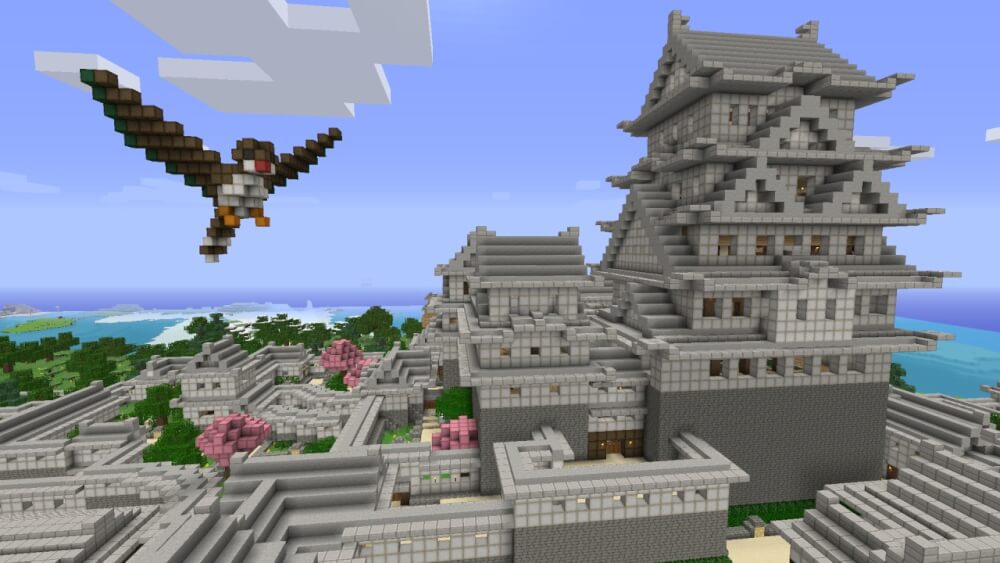 Himeji Castle is a hilltop Japanese castle complex located in Himeji, in Hyōgo Prefecture, Japan. The castle is regarded as the finest surviving example of prototypical Japanese castle architecture, comprising a network of 83 buildings with advanced defensive systems from the feudal period. -Wikipedia
Miyajima (Itsukushima Shrine)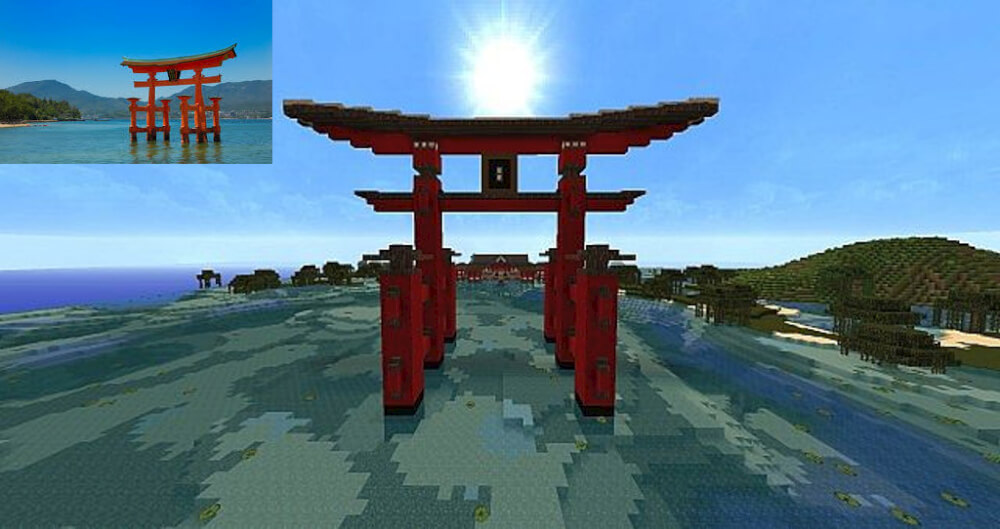 Itsukushima Shrine is a Shinto shrine on the island of Itsukushima (popularly known as Miyajima), best known for its "floating" torii gate. It is in the city of Hatsukaichi in Hiroshima Prefecture in Japan. The shrine complex is listed as a UNESCO World Heritage Site. – Wikipedia
Kiyomizudera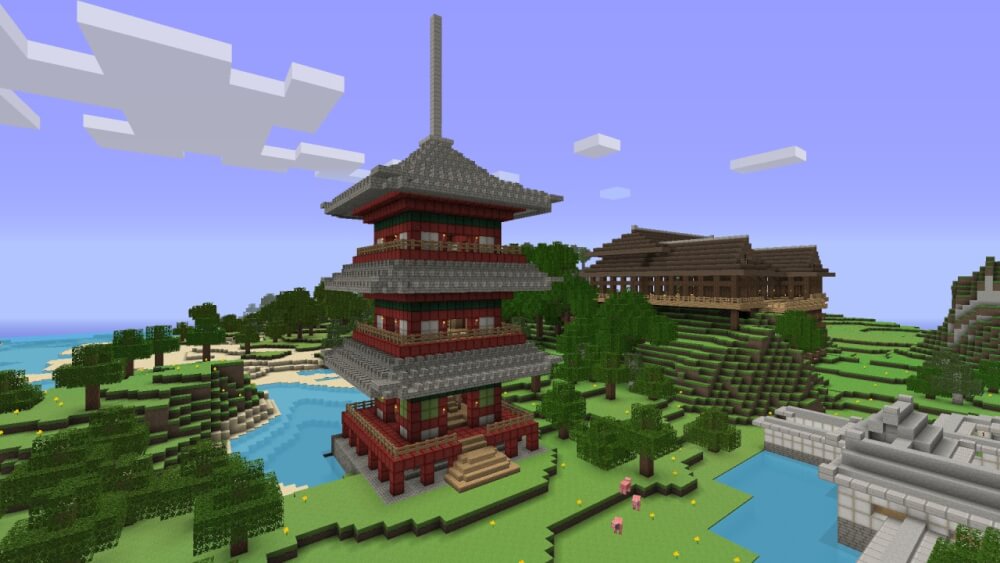 Kiyomizu-dera, officially Otowa-san Kiyomizu-dera is an independent Buddhist temple in eastern Kyoto. The temple is part of the Historic Monuments of Ancient Kyoto (Kyoto, Uji and Otsu Cities) UNESCO World Heritage site. – Wikipedia
Matsumoto Castle (2 different projects)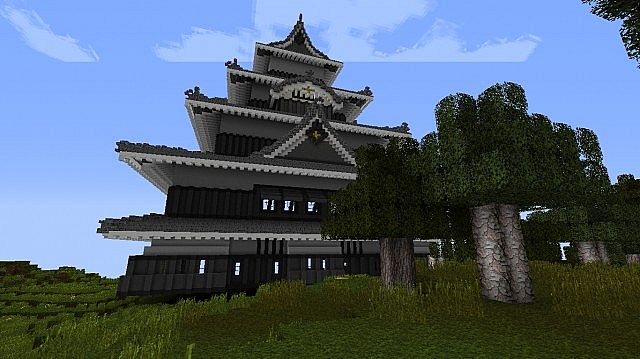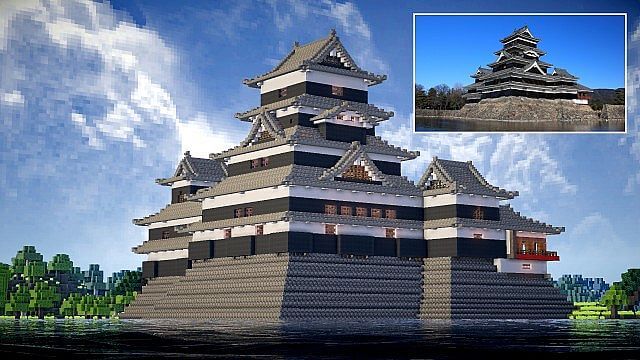 Matsumoto Castle is one of Japan's premier historic castles. The building is also known as the "Crow Castle" due to its black exterior. It was the seat of the Matsumoto domain. It is located in the city of Matsumoto, in Nagano Prefecture and is within easy reach of Tokyo by road or rail. – Wikipedia
Comments