3. Cool architecture
Western, Japanese, modern, and traditional influences can be found throughout the town. The buildings housing the Picture Book Museum mentioned earlier is almost out of a fairy tale. Throughout town churches can also be found in all shapes and sizes…
The Harunire Terrace has a clean modern Japanese feel, with predominantly wooden structures as it name (Harunire = Japanese elm) suggests.
4. Fantastic food (and Terrace House!)
More recently, Karuizawa was the setting for the Netflix original Terrace House: Opening New Doors, with viewers falling in love with the romantic backdrop for the reality TV series. In particular, the restaurants and eateries featured in the series have gained popularity.
The soba speciality shop (Sasa) owned by the father one of the most popular members of the show, Tsubasa, is known for its fantastic noodles. For Mayu, a member on the show known for her direct approach to wooing a male member, L'ibisco is supposedly the best gelato she had eaten in her life.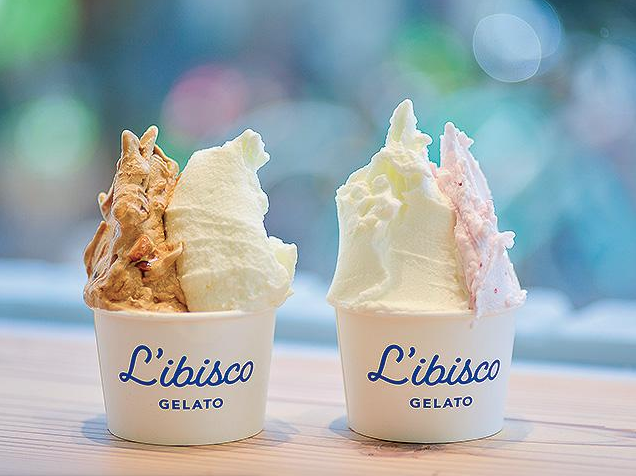 Apart from the places featured on the show, Karuizawa is also known as the birthplace of many enterprising businesses. Maruyama Coffee, for example, is known for bringing the best coffee beans from around the world to Japan. Bakery and Restaurant Sawamura, is another popular shop that has expanded to Tokyo.
5. Ease of access from Tokyo
Last but not least, Karuizawa is a mere 1 hours and 15 minutes away from central Tokyo via the Hokuriku Shinkansen (bullet train). The town centers of Naka-karuizawa, Kyu-Karuizawa, the ski resort and the outlet mall are all found close to train stations.
Driving from Tokyo is also an option, with a nice scenic route that takes you through 4 prefectures (Tokyo, Saitama, Gunma, and Nagano) in under 3 hours. You can also visit attractions like the Megane (spectacles) Bridge, or the drive-in Gunma Safari Park, along the way.
Put Karuizawa on your itinerary now!
Comments