5. Farmers BBQ & Beer Garden, Kichijoji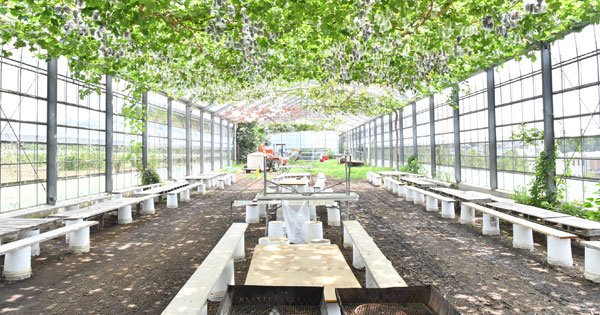 5th on the list is Farmers BBQ & Beer Garden in Kichijoji. Located on the roof of Tokyu Department store, this restaurant in our list of best BBQ spots in Tokyo offers you quality food from the farmer's market. From seasonal vegetables, bagels made from organic brown rice to Michelin-starred chef's choice of pork, you will feel truly satisfied after your meal .
Opening period: 6 Apr – 19 Jul (only weekends), 20 Jul to 1 Sep (daily), 2 Sep – 27 Oct (only weekends).
Opening times: 11am – 8pm
Cost: Cover charge of 2000yen per table, waived for groups of 4 and above. From 3500yen per adult, and 1500yen per child.
Access: Musashino, Kichijoji Honcho 2-3-1, Musashino. 5 mins walk from Kichijoji station.
6. Anniversary Cruise, Kanagawa/Kachidoki
For a special occasion, you can reserve a BBQ course on a cruise. Depending on the number of people attending, you may even your own concierge.
Opening period: All year round
Cost: From 9000yen per person.
Access: Chuo Ku, Aomi 3-1. 5 mins walk from Kachidoki station.
Last on our list is a BBQ at the Kasai Rinkai park which just opened on 16 Apr 2019.
Opening period: Apr – Nov
Opening time: 11am – 9pm
Cost: From 3000yen per person
Access: Edogawa, Rinkaicho 6-2. 10 mins walk from Kasai Rinkai Park. Parking space available.
Did we miss any good BBQ spots? Let us know your favorite ones!
Comments